The Dashboard
Learning the InPlayer Dashboard is essential for managing your business.
Settings
The Settings section contains all the settings that affect the various aspects of your account and content.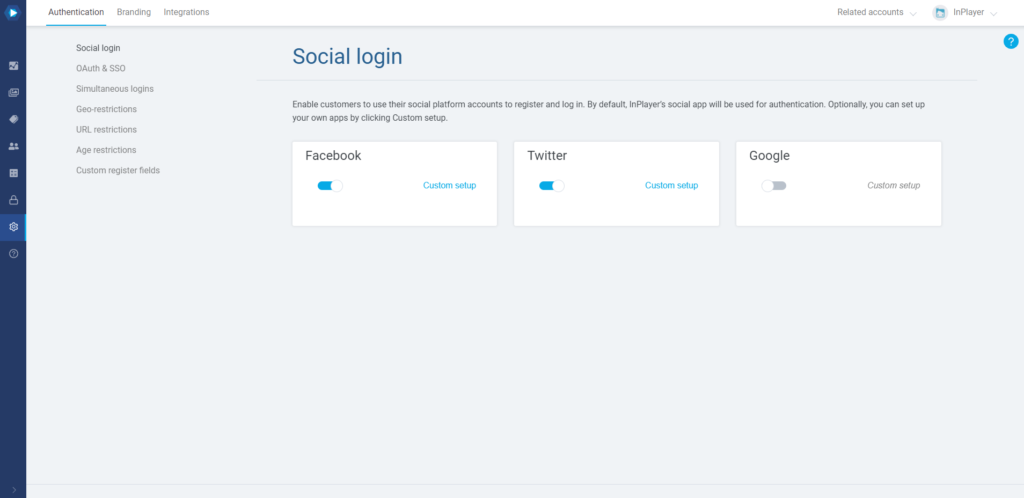 It is divided into three tabs: Authentication, Branding, and Integration.
The Authentication tab
The Authentication tab is where you'll set up the settings that have to do with how your viewers access your content.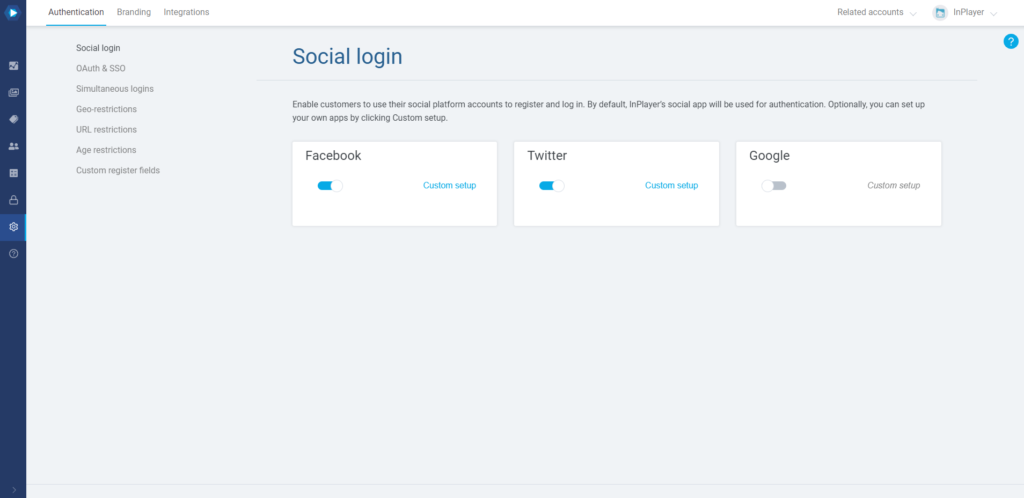 This includes things like enabling your viewers to use their social platform accounts to register and log in, limiting the number of devices they can watch on using the same account, adding geo and domain restrictions, and more.
For in-depth guides of all the settings in the Authentication tab click here.
The Branding tab
Branding lets you customize the look of the paywall and automated viewer emails to fit your brand.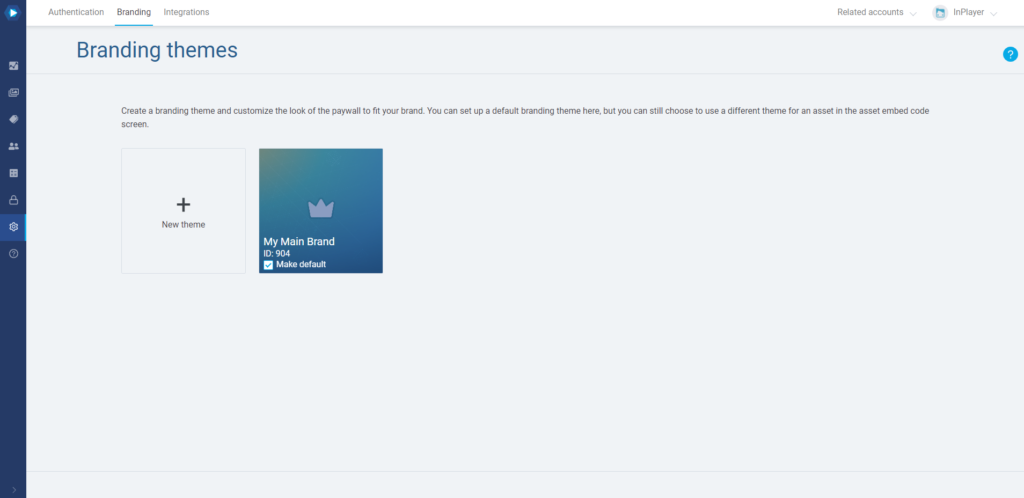 The look and feel of the paywall can be modified by using the dashboard.
The emails can be modified by contacting your dedicated account manager or our support team at clients@inplayer.com.
For in-depth guides on setting up custom branding, click here.
The Integrations tab
In the Integrations tab you can connect your InPlayer account to third-party platforms such as Online Video Platforms (OVP) where you've hosted your content, or In-App platforms which will let you use In-App payments.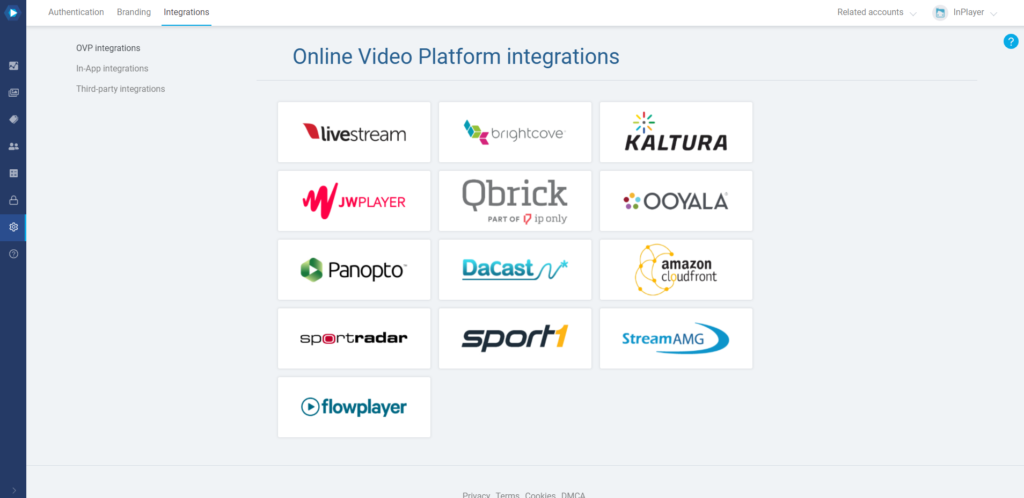 For in-depth guides on setting up the various types of integrations, click here.
If you have any questions, don't hesitate to contact us at clients@inplayer.com.