Integrations
Connect InPlayer with your existing Online Video or Third-party Platform.
DaCast
Connecting InPlayer and DaCast
First, log into your InPlayer Dashboard.
Go to Settings, and then to the Integrations tab.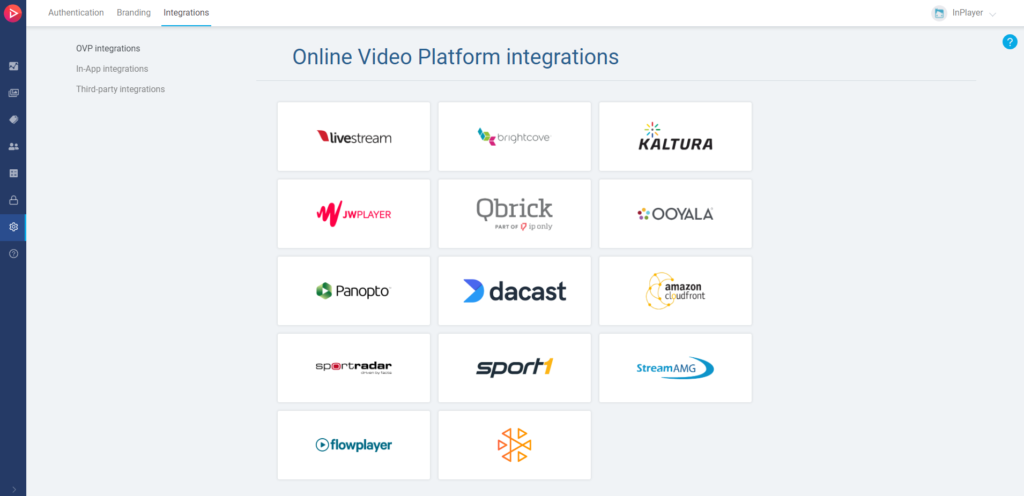 Click on DaCast.
Enter the API Key from your DaCast account, and click Save.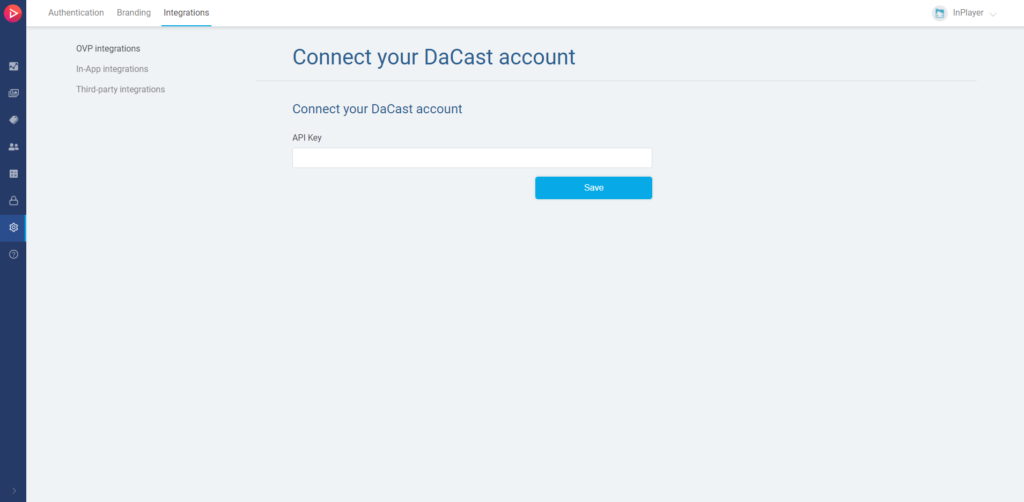 How to find the API Key
Log into your DaCast account.
Click on Settings and then on Integrations.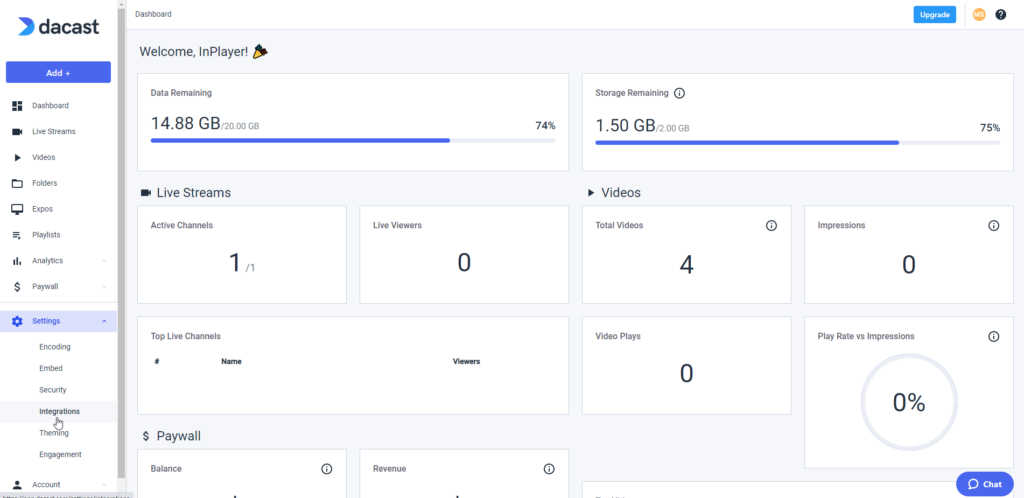 If the API option is missing, you will need to contact DaCast's support team and have them enable it for you.
Once available, you will find your API Key there.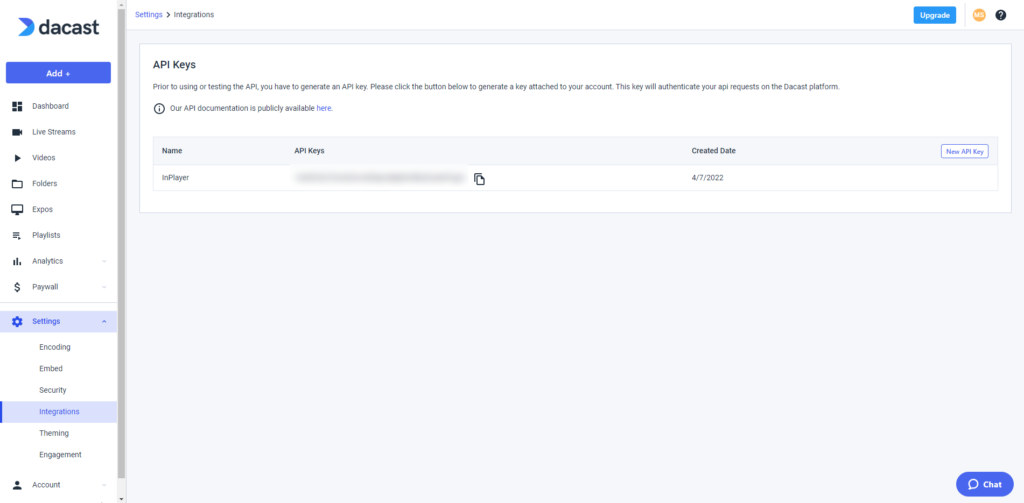 If you don't see it, just click Generate and a new API Key will be generated.
Once you connect your InPlayer and DaCast accounts, the next step is to protect your DaCast content by creating an asset.
Note that using the DaCast integration, you can only protect individual videos. You cannot protect a DaCast "Package", i.e. a playlist of multiple videos created on the DaCast platform.
To do this, please use the HTML asset type, and put the embed code of the DaCast Package inside the Content section of the asset. You can learn how to do that here.
Alternatively, you can create a Package by using InPlayer's own Package feature. Read more about that here.
If you have any questions, don't hesitate to contact us at clients@inplayer.com.