Extras
Webhooks, migrations, website protection, and more.
Wix
Wix is a platform that allows users to create a complete web page from the ground up.
In this article, we will look at how to embed an InPlayer asset onto a Wix website.
First, log into your Wix account.
Open your webpage in the editor.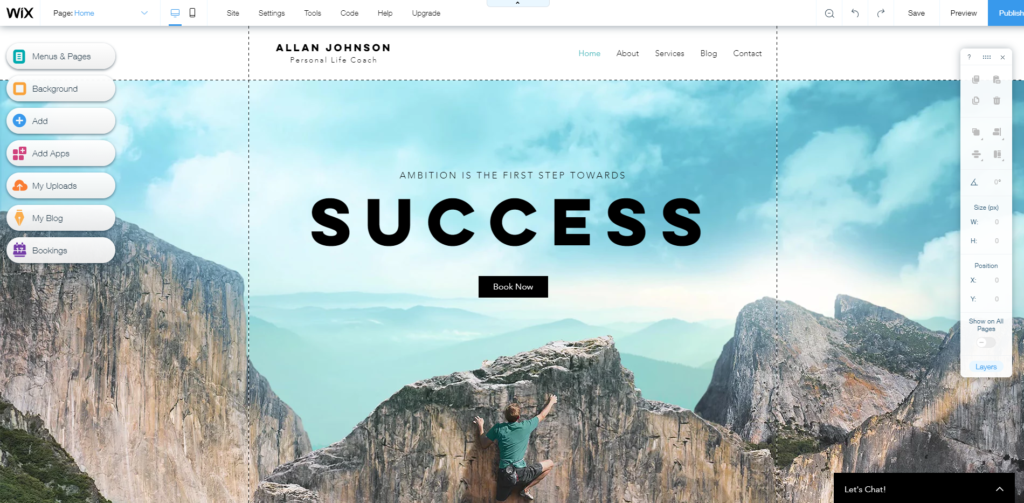 From the left-hand menu, click on the Add button.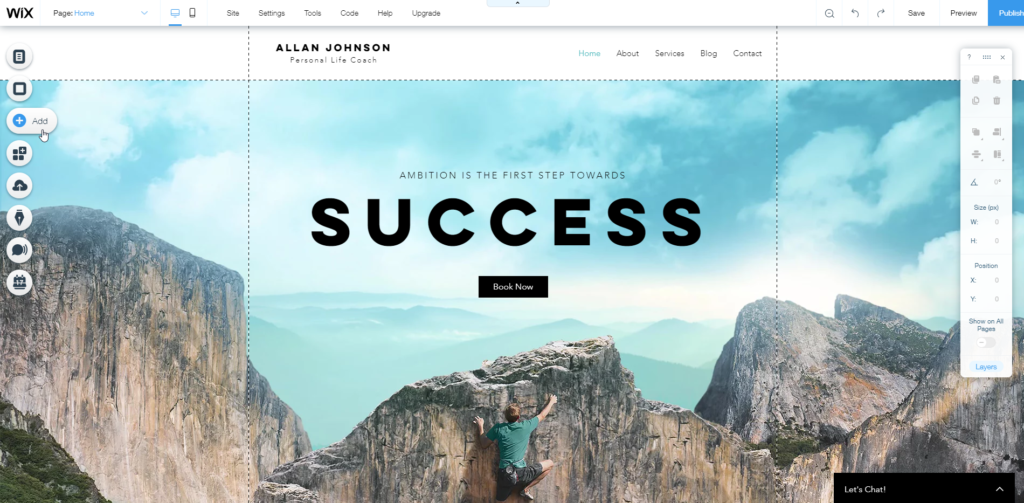 Click on More.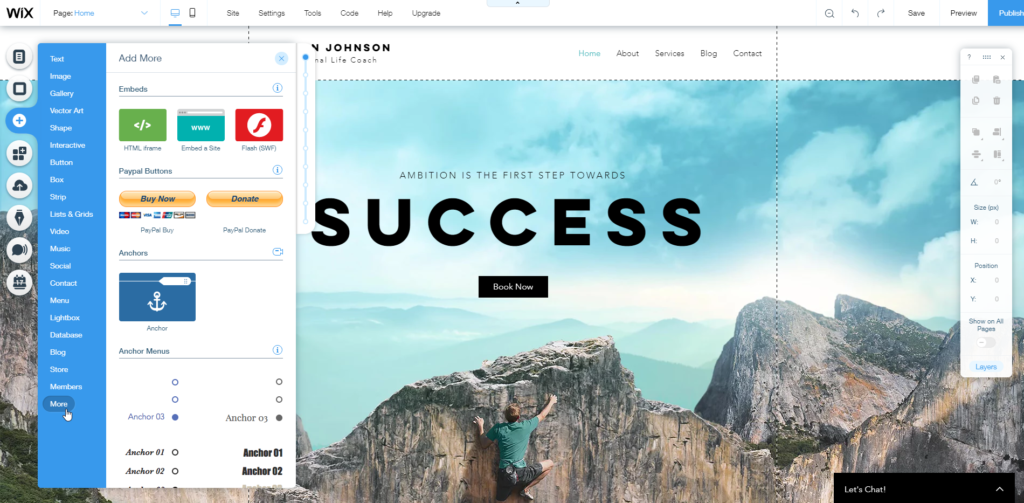 Select the HTML iframe block and drag and drop it to the place on the page where you want your InPlayer asset to be.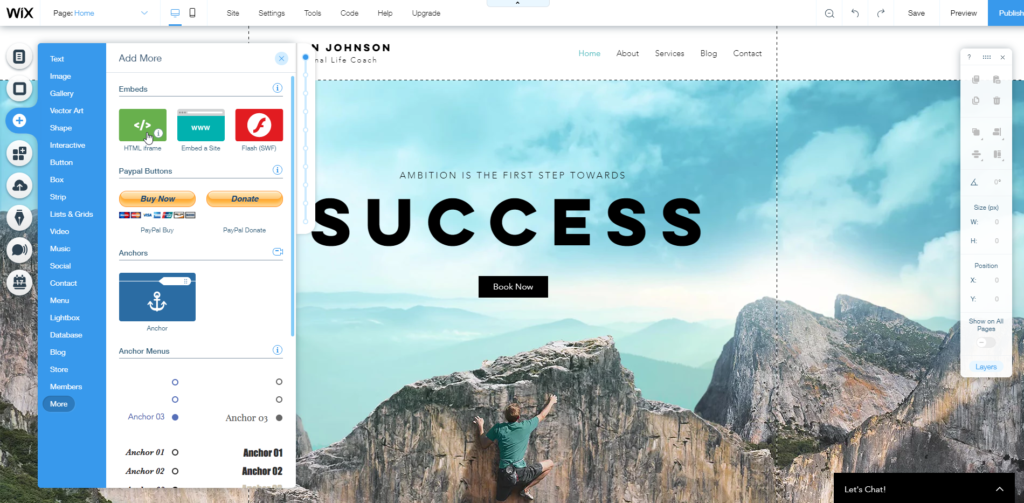 Once you position the block, click on Enter Code.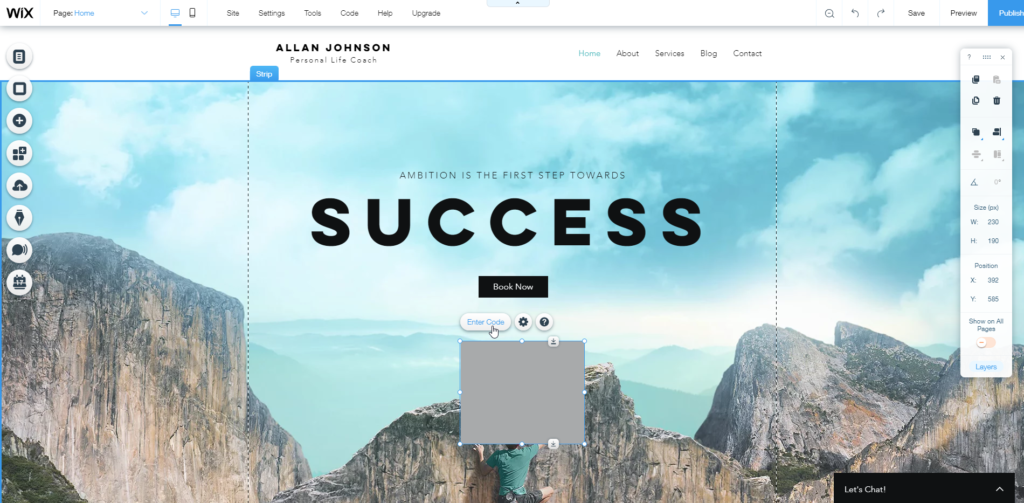 Now, go to your InPlayer dashboard, open the asset you wish to embed, and click on the Get asset embed button at the top right.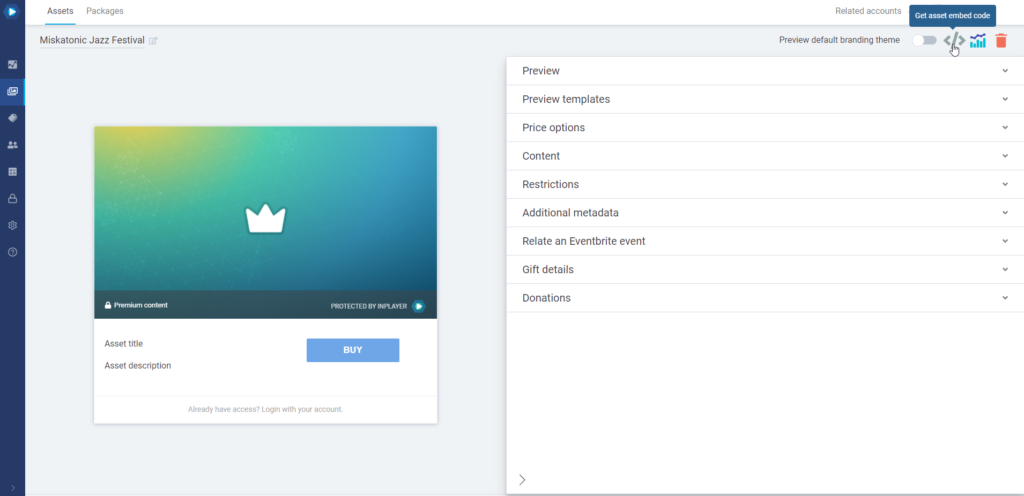 A pop-up with the embed codes will appear.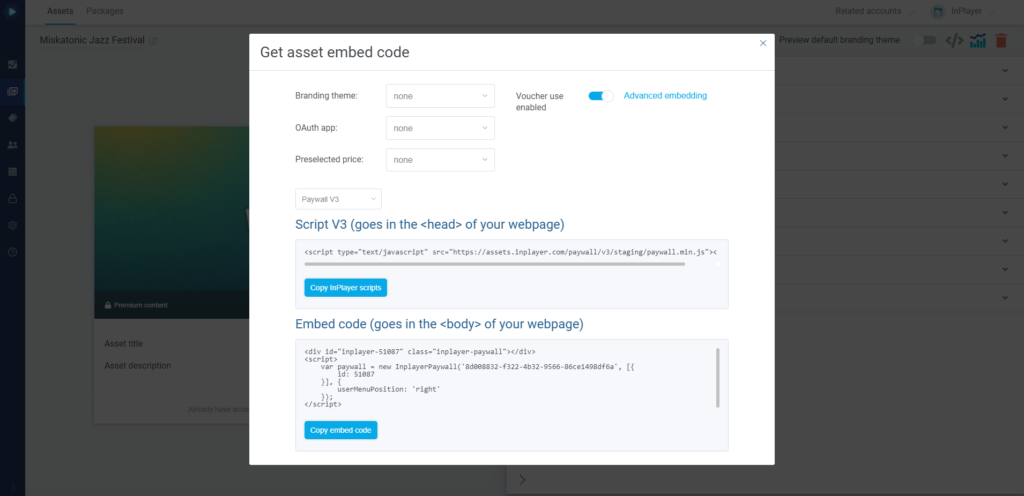 Copy the InPlayer scripts and Embed code, and paste them both in Wix, one under the other. Then click Apply.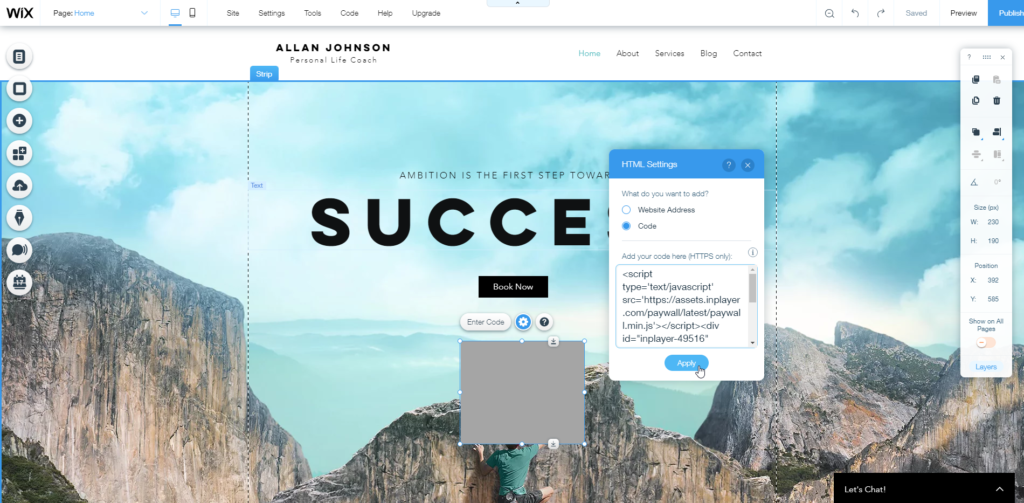 Resize and reposition the asset block, if necessary.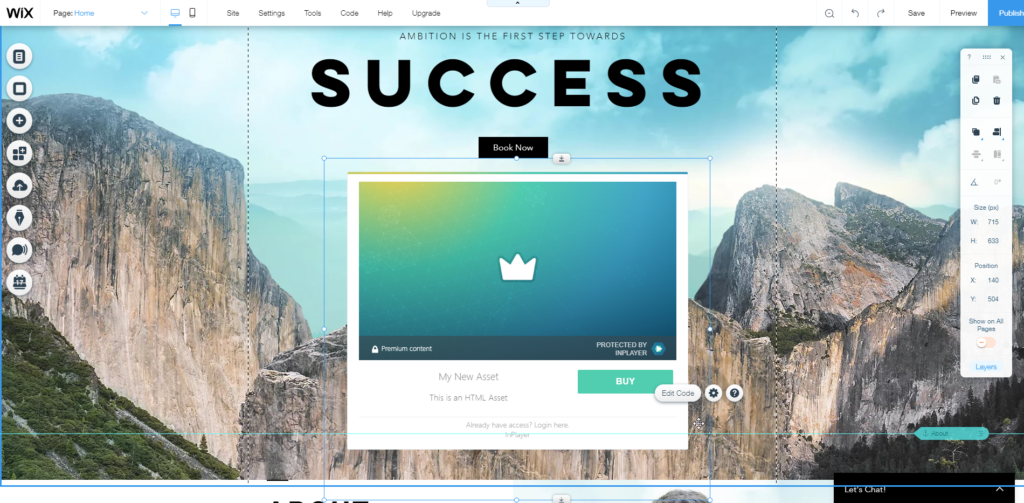 Finally, click Publish to save and publish the changes.
With that, your InPlayer asset has been successfully embedded onto your Wix site.
Note that due to a limitation of the Wix platform, you will not be able to use the fullscreen functionality of any video player, by default. However, this is can be easily fixed by adding an extra bit of code on your page. For this, please contact your Wix account manager or Wix support.
If you have any questions, don't hesitate to contact us at clients@inplayer.com.